Two weeks ago (though it seems like a lot longer!) I spent a gloriously sunny day in a basement, learning all about how to use my DSLR off 'auto' mode. We spent the morning being told the tips and tricks of the trade by local pro photographer Dade Freeman, who really does know his stuff!
I now have more than a vague knowledge of iso/aperture/shutter speed and some more settings, although I did manage to mess up the settings on manual and take about 12 photos which were actually pure white before I fixed it! I took a few pages of notes though so have skimmed through them a few times since! After lunch we were given a list of shots to capture, and sent off into the glorious sunshine to see what we could come up with! This is me capturing Dade capturing us!
this was meant to be capturing fast action (thanks Carrie for being my model!) but is more like leading lines…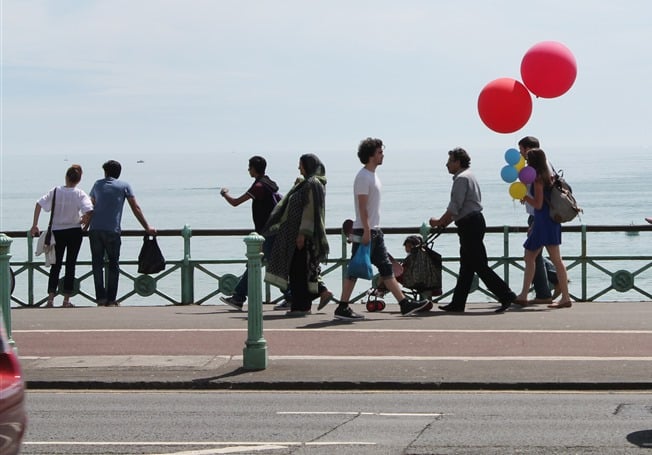 Capturing motion: I reckon almost all of us used a seagull for this!
framing: the little train next to the carousel, purely because it said Brighton Belle!
Here's a write up of the day on the Currys Blog if you click here: #LightsCameraCurrys you can see all the other blog posts about the day from the wonderful bloggers of Brighton. So thank you to Currys for inviting us all along, and here's to some amazing photography coming your way from the Brighton gang!