We've been properly getting into the swing of Christmassy this week! We put up our tree, made mince tarts, went to a panto and did some Christmas crafts!
Aren't these little Christmas trees cute? They're so easy to make too! Vision Direct have made a downloadable template and you just need to cut out two tree shapes per tree and get decorating! I cut round my tree shapes, placed them on my cardboard box and then cut them out, for each pair of trees I cut a slit in the top of one tree and the bottom of the other so they can easily be slotted together to make a tree!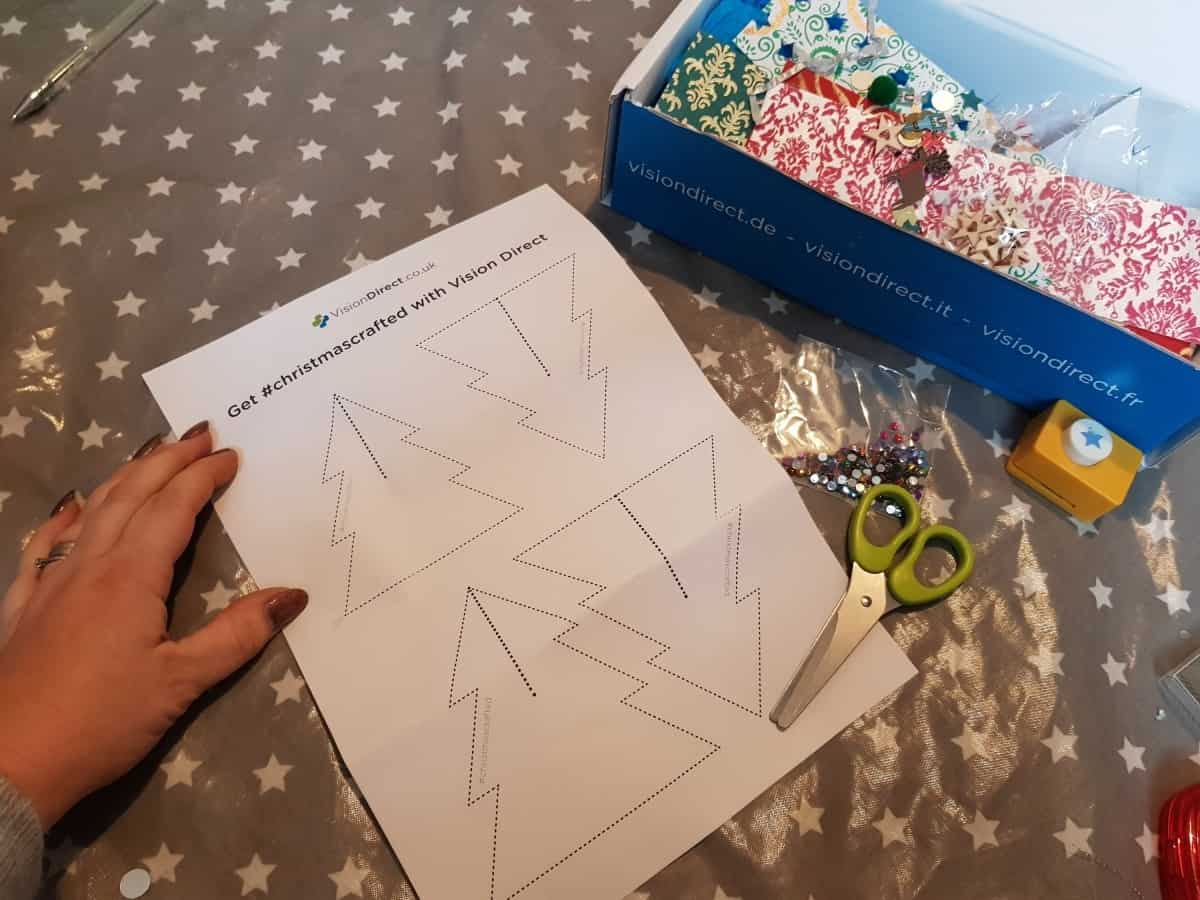 To decorate the trees we used metallic pens in various green shades to use as a base, then used stickers, little stamped-out stars and some wooden stars I had in the craft box to decorate them! It's such a simple but fun crafty Christmas activity and Athena loved it too!
Vision Direct are running a competition too, where you can win £250 worth of Amazon vouchers (with 3 runners up winning £50) for the best crafty Christmas trees shared with them by the 15th December! More details here.
To continue the festive activities we went to the Panto on Thursday night, to see Snow White at the Pavilion in Worthing as we'd been invited to the press showing, I took the kid and my mum, and we all really loved it! My favourite characters were Muddles and Herman the Henchman, who were played by the two captains mates from Cbeebies Swashbuckle, Richard David-Caine & Joseph Elliott. Herman the Henchman was particularly hilarious, with his faux german accent! The prince was played by Chesney Hawkes (yes, there was a rendition of One and Only!) and the dwarves were played by local kids- who were all excellent. The singing was top-notch, which you would expect from west end stars Niki Evans as the Wicked Queen was particularly great!
I thought it went at a really good pace, with laughs aplenty amongst the storyline… Arlo only got restless towards the very end but I think that's more because it was 3 hours past his bedtime by then! There was the classic slapstick comedy scene with the pantomime dame, a special guest appearance by Jo Brand as the magic mirror and the wicked stepmother really was wicked! If you're on the south coast I really recommend it, it's running till Jan 1st.
This week we also watched Athena's class nativity show, which was lovely! She was one of the singers- which meant wearing christmassy clothes rather than me having to put together some sort of semi-elaborate costume- relief! When we got home that evening we also decorated the tree, we have a real one this year and it's a beauty! It could probably never be classed as traditional as our baubles are purple, pink, turquoise or disco rainbow balls but I love them! Of course about 75% off them have been taken off and/or moved about by the kids!
We're currently in Poole for the weekend as we spent yesterday at a family friends birthday celebrations, we had afternoon tea at the gorgeous Upton House. This is us posing on the big old staircase with Sam's sister & Mum, and Theo, who is Athena's godfather. The kids were the youngest there but behaved fairly well, given the circumstances (lots of boring adults and lots of cake) but we managed to get them asleep in the hotel room beds by 7.15pm, which made a change from the two preceding 10pm bedtimes due to pantos/driving here!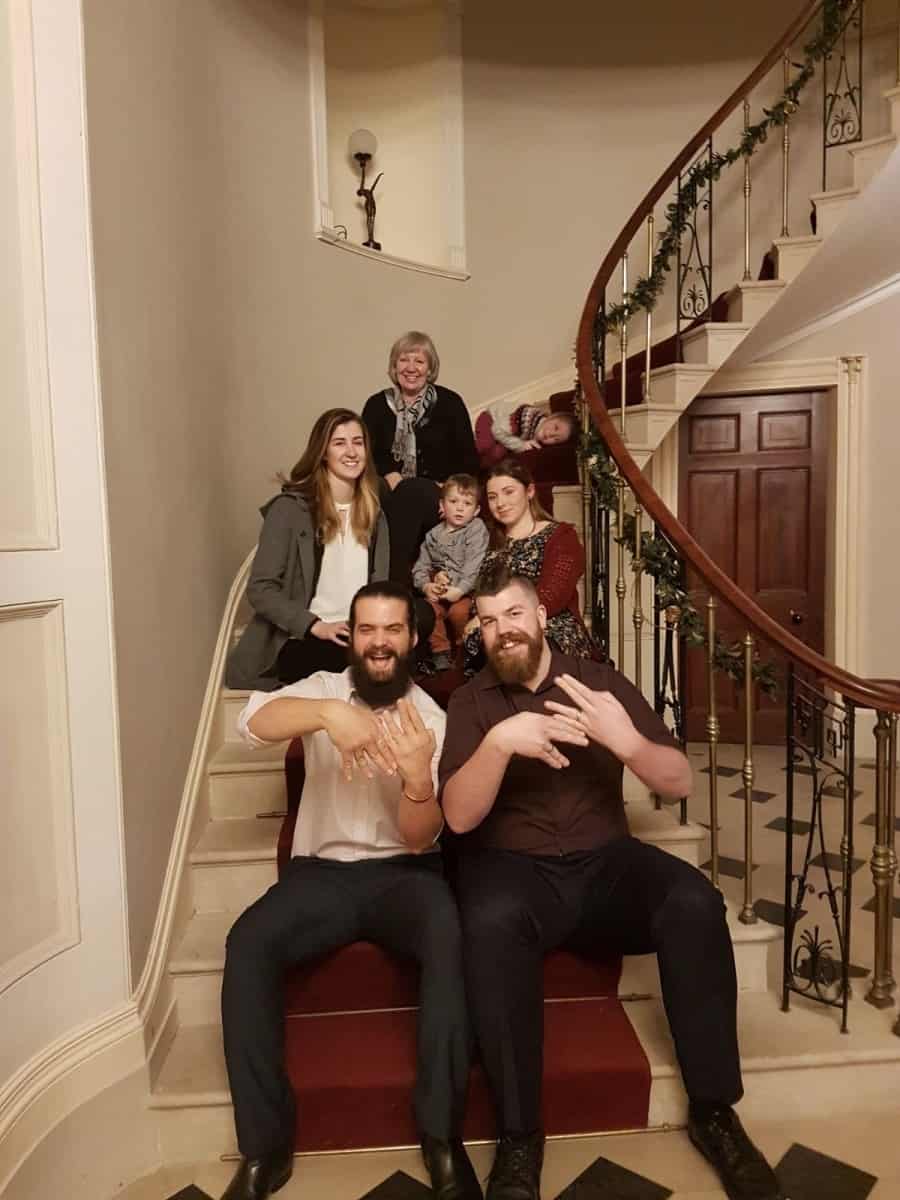 Next week is a fairly quiet one, but I have to crack on with our Christmas cards, continue the great de-clutter and I think I should wrap a few presents too! At least I've bought them all, which makes a change! How is everyone else feeling about Christmas?