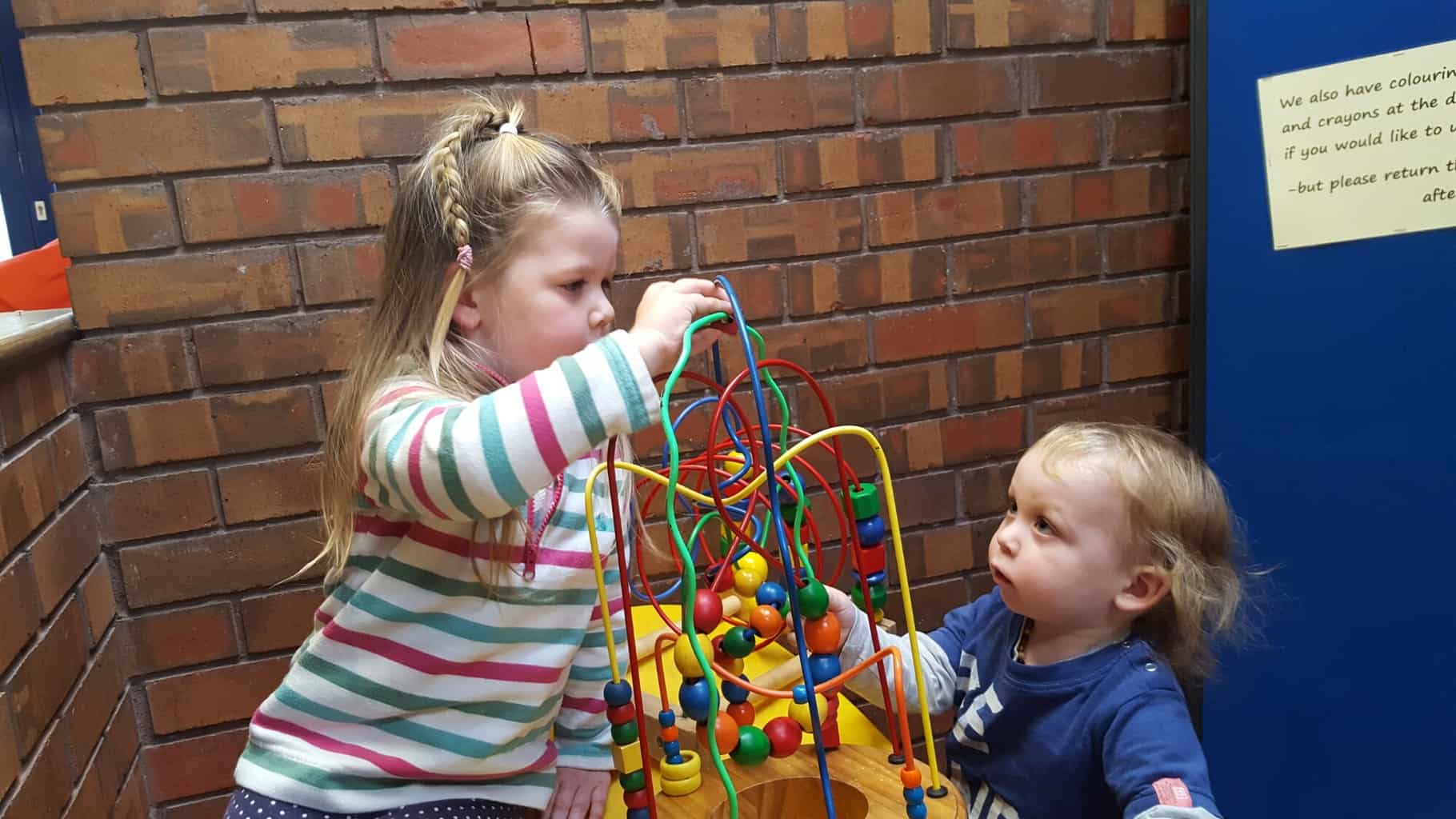 The most testing time of the week was Thursday, always a shitty day anyway as I work 6.45-3pm whilst Sam does the preschool drop off and pick up and has Arlo at home in the middle. At 3 he brings the kids in to me at work and starts his shift and I head home with them. It's not ideal but it means we don't spend anything on extra childcare. Only this week it didn't happen like that because of a meeting timed that meant one of us would have to miss it or miss picking Athena up (not an option, naturally!) so I left work early, shot home, picked up Arlo and rushed to get Athena whilst Sam rushed into work for the meeting. I then had to keep a super grumpy and tired Athena awake and happy till a 4.45 appointment for her jabs.
I had prepared her by chatting about what would happen, why she needed injections and we even watched Dr Ranj's episode of Get Well Soon. She skipped into the nurses room happy as larry and whilst I had to pin Arlo between my legs as he kept trying to grab the nurses equipment Athena sat on my lap for the two jabs that they did at the same time… only she jumped so much that one of them went in funny and bled loads, the other arm did too but not quite as bad, She bawled, wouldn't let them touch her, didn't want a sticker… disaster. I had promised her chocolate so we headed back to the waiting room where i'd left my bag to find it. She had trails of blood running down both arms and all over her leggings, I felt terrible for the boy going in next! She was wailing for chocolate and for Daddy (who was at work) and Arlo was trying to make a dash for it out of the automatic doors. I managed to keep calm and tried to reassure her that she was okay and the blood was for a good reason, but boy did I feel stressed with a full waiting room gawking at us! Arlo then joined in with the wailing as Athena didn't want to give him any of her special chocolate and I couldn't get another pack open for him fast enough. We then had to walk 25 minutes home with them both intermittently crying or screeching for more chocolate. Sam can take her next time!

We both had a day off work on Monday so headed into Brighton for some emergency tights (Athena) fleece PJ'S  (Arlo) and because Leon had kindly sent us some vouchers to try it out seeing as it's the newest addition to the Brighton food scene! On North Street just up from the clock tower you'll find a really welcoming new branch serving food to eat in and to go. We all had something different, I had the Moroccan meatballs which were really delicious (Arlo thought so too!) and the baked fries were a big hit with us all! I tried the blueberry and elderflower Kefir and could practically feel myself getting healthier as I drank it! It's a great place for grabbing a quick bite if you don't want to go through the rigmarole  of a restaurant where you have to wait to be seated, wait to order, wait for the food… as Leon say it's 'naturally fast food'! I sort of wish I still worked on the same road, as that would be lunch sorted every day!
What else? Genuinely not much that I can remember to be honest, I spent all Friday feeling sorry for myself with a cold, and Arlo has one too. I worked last night and am at work this morning (the joys of scheduling eh!) but hoping to go for a family walk later today if it doesn't rain!
Oh! I bought a new sling, an Onbu (buckled but with no waist band) so need to start using that this week to see if it's comfortable, first try with Athena in was a bit diggy but then she is pretty big these days!