A little while ago on Instagram I shared a post about the TomTom Go Premium and how easy it made planning trips, but since then Sam has been using it for delivery jobs so has really put it through its paces. He's written up his thoughts on why this is such a helpful little thing to have with you on all journeys – long or short! Over to Sam…
I put the TomTom Go Premium to the test by using it professionally when driving a van for deliveries for two weeks. The connectivity of the TomTom meant that it would give me the fastest routes based on real-time traffic information. I was taken down many new roads and though villages I've never heard of even though I know this area fairly well from being a driving instructor. I even told it to take me home from work a few times, with a different route each time to avoid snarl ups and road works. The window mount was very easy to use and quick to put up and take down, meaning I could take it out of my car and put it into the work van with ease. The power cable goes into the holder and the device itself clips on and stays there with a magnet.
We used to have a TomTom many moons ago but found that using our phones was easier due to the fact they were connected to real-time information. It was a relief going back to a TomTom and finding the addition of traffic alerts, map updates and speed camera alerts (for those moments when you absent mindedly match the speed of the other cars around you) as the 'Premium' version comes with these updates free for the lifetime of the device. There are constant speed limit reminders are very helpful as it is very easy to lose track of a speed limit in a new area (although do not rely on it completely, I had at least one time it told me it was 40mph in a 30mph area) there is also a function to add or report speed limits, speed cameras and road closures. The addition of 3d buildings in city centres makes navigation much easier in built up areas as the screen more or less reflects your exact surroundings.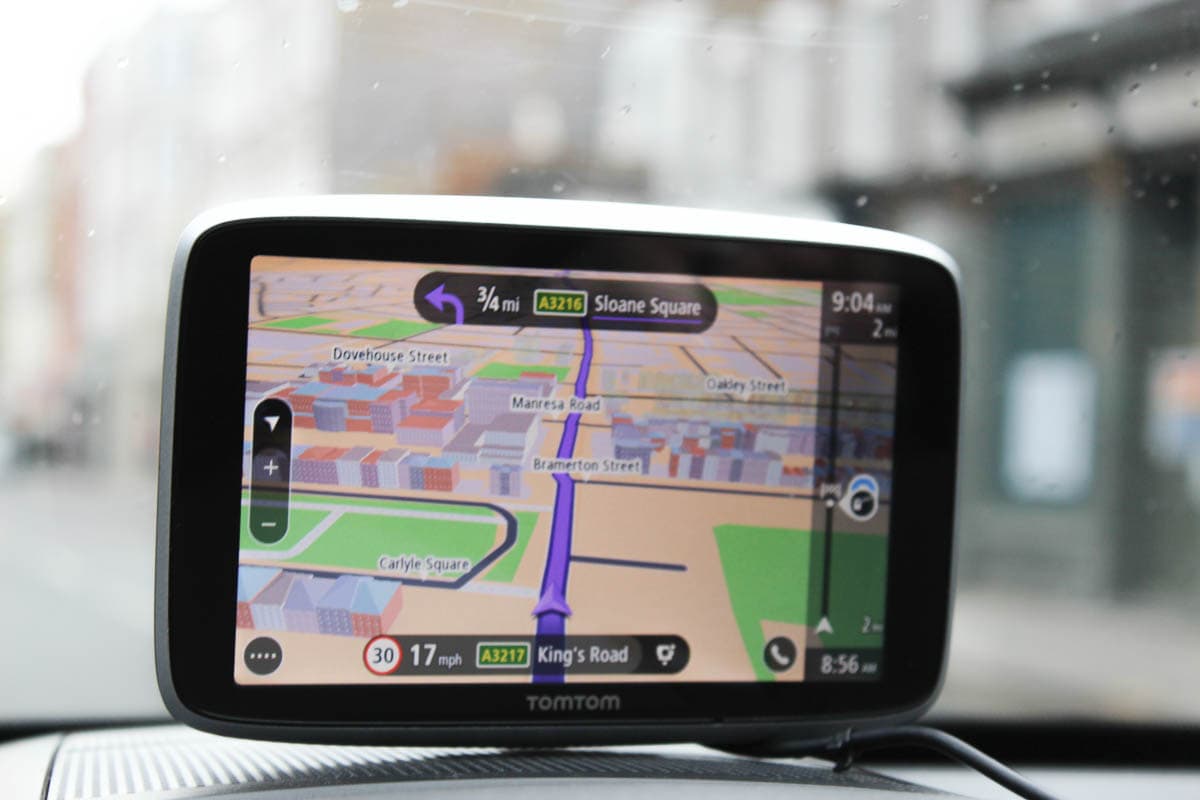 The screen size is 6 inches – large enough to see clearly the route, information displayed about next turn and also turns shortly after meaning there were never moments I didn't know where I was going or waiting for the device to catch up with my actual location like the lag you often get when you're using a phone. Even on the rare occasion I missed the many prompts to take a turn and it needed to recalculate the route, this was done swiftly. In the past I have often turned the volume off on sat navs out of annoyance to the incessant instructions. This TomTom uses phrases like "turn coming up" to make your aware without irritating you too much! It also has a large selection of male and female voices to choose from. We have gone for Naoimhs dulcet Irish tones but I must say I am very tempted to pay the extra £7.95 to get Billy Conolly and his comedic instructions.
The interface is easy to use with an on/off button on the back with everything else being touch screen. The only time I experienced performance issues was when navigating the menus, at times selections seemed to take a second or two to actuate. If you're impatient a double-click can result in selecting something from the next screen before its even visible. However, once you have become accustomed to this the options in the menus are vast. I was able to plan routes with multiple stops, rearrange the stops to give me a more efficient day and add a stop at any point in my journey (all while safely parked with the engine off of course) but there is an amazing voice activated set of options for when you're driving and not able to tap the screen – very clever!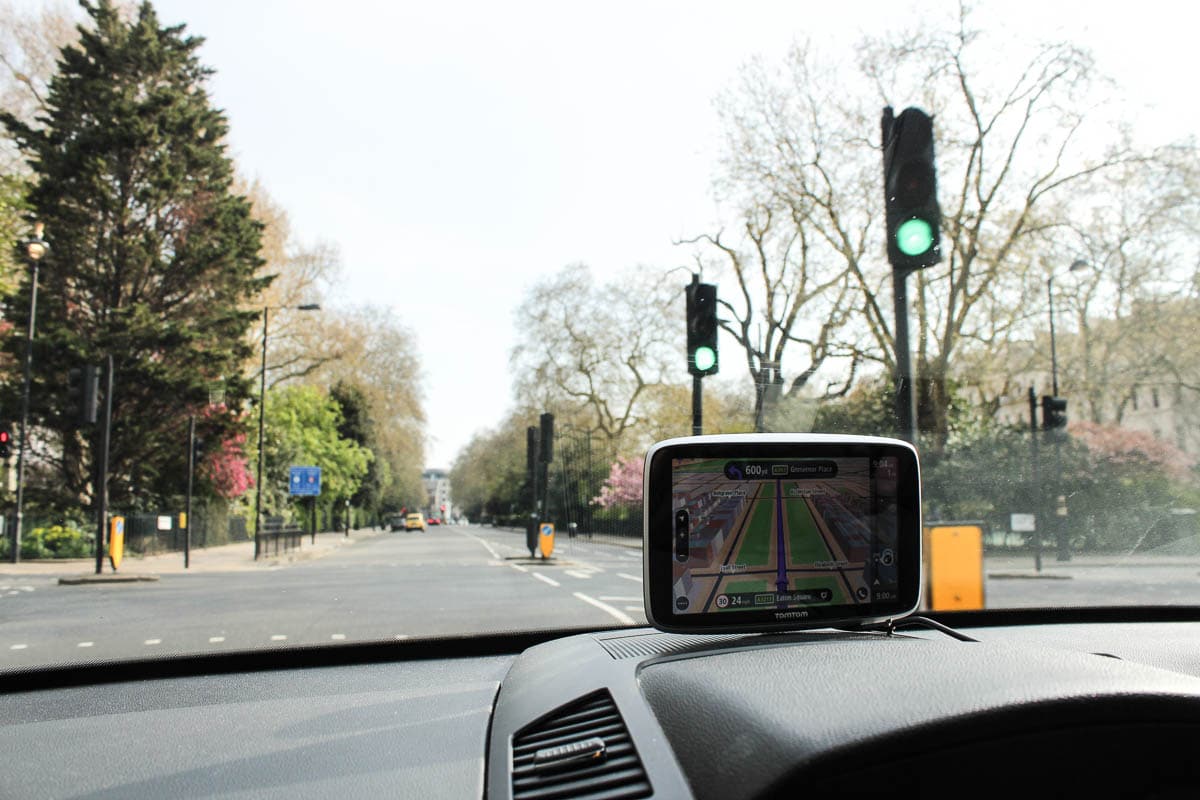 Also you can set your route from the comfort of your home on the MyDrive app and send that to your device you're good to go as soon as you get in the car. We drove into central London using this method, and once we'd arrived the My Drive clocked where left the car and we were able to find it again at the end of the day. Another great feature is the 'last mile navigation' which gives you walking directions to your final destination if you can't park close enough – super handy!
Lauren has also set it up to link with the 'If this then that' app or 'IFTTT' so that whoever is driving gets within a certain distance of home the TomTom send a message to my phone telling me, and she gets a notification via IFTTT – whoever is at home can get the kettle on! You could also link it with smart home devices to boost the heating or make sure all the lights are off when you're leaving home.  The Bluetooth connectivity also means you can get TomTom to read out your messages or receive phone calls hands free!
The only improvements we could wish for are slightly improved reaction speed in the menus and for a protective case to keep the device in when not in use to protect it from dust and scratches. I didn't think I would go back to Sat Nav devices after using my phone but the TomTom Go Pro has proven me wrong, I have been using it on every journey for the last 2 weeks purely for the ability to avoid traffic like no other app has, and I've used a few!
You can purchase the TomTom Go Premium and the other devices in the range online at Amazon, Halfords and other retailers.