This is a collaborative post.
In a world where we're made to feed bad about taking flights  (understandable) or  simply can't afford too many   there is still hope for fun holidays in beautiful places – all without even leaving the UK! As a family we've always been big fans of the  'staycation' – awful name but great holidays!  Generally we can drive to them so can take everything we need (bikes, scooters, multiple changes of clothes) by just flinging it all in the back of the car and setting off!   There are of course lots of places in the UK we've not made it to yet, specifically the north east and  Devon and Cornwall but there are lots of places we  have been to too! One of my favourite parts of the country is the Lake District  but there are lots more reasons to stay in the UK here too!
Wastwater, one of the smallest but in my mind, most  beautiful lakes. It's in the southern lakes area and close by you'll find Muncaster Castle and the stunning Ravenglass & Eskdale mountain railway.
Another fairly quiet lake is Loweswater – beautiful woodland walks around one side with tall trees shading  you from the sun, wind, rain or all three!
Next, and if you fancy watersports or a lake cruise then Windermere  is the place to be! The largest lake   in the Lake District is long and thin and is home to Bowness , a popular holiday resort – though still full of charm , quirky shops  and great pubs and restaurants. You can hire sailing boats, stand up paddle boards and so much more too, as well as walking and cycling in the area.
Another thing I love about the Lake District is the gorgeous views. In the Winter season there is always a light dusting of snow  sprinkled along the top of the fells, and when you are high enough, or close enough to the coast you can see across the sea even as far as the Isle of Man!
We haven't camped in the Lake District yet but there are so many   gorgeous camping and caravan sites – though I will say it is frustrating when you meet a caravan or campervan  coming the opposite way down a narrow lane and have to reverse for  yards and yards! That aside it would be a lovely area to explore, returning to a base   camp every evening to  chill out and chat about what you got up to during the day. If sleeping in the wild isn't for you though there are lots of gorgeous  B&Bs, hotels and holiday cottages to stay in!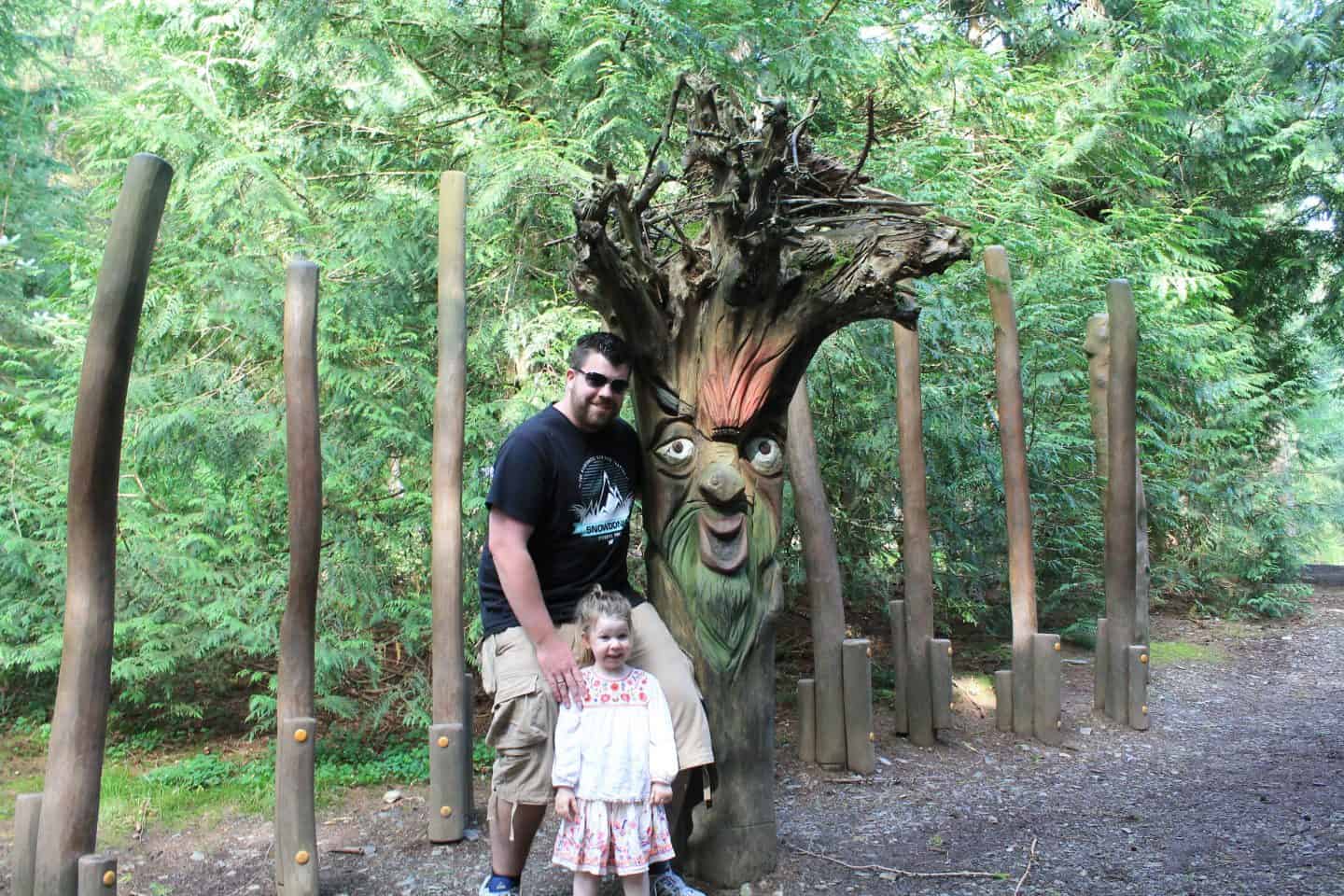 Whinlatter forest is a great place to explore too, there are long and short forest walks and an amazing adventure playground all made from wood and natural materials – our kids absolutely loved it here and didn't want to leave!   You can see more of that in one of our past travel vlogs where we show a road trip around the Lake DIstrict, including visiting the very sandy Seascale beach!