Here's a little round up of the books Athena and Arlo have been enjoying recently, although I have definitely been enjoying them too!
This is a GREAT book for broaching awkward questions that your kids ask, often out of the blue. You can say, 'hang on lets look in the Brilliant Questions book'! This gives you time to think about an answer whilst you're finding the right section of the book, and then some well worded information to read with your child. It covers everything from what we should call our genitals (and why we should use the right names) to pregnancy, feelings, bullying and consent. It's worded so well all through and aimed at reading with an adult from 7 years upwards and from 10 years old independently.
Brilliant Questions about Growing Up (Available in paperback and kindle)
Next come two very sweet books from a new series available from Owlet Press, The Tooth Fairy and…
We have read The Tooth Fairy & the Magical Journey which is a really lovely story about a brother and sister who lose their teeth, and hatch a plan to capture the tooth fairy when she collects their teeth! Their plan backfires though as a mouse appears! He then takes them on an adventure where they end up at the Royal Mint, where the coins the fair brings come from! The second book we read is '… and the home of the coin makers' which is just as sweet, and you find out more about the coin makers at the Royal Mint. Definitely a series that all kids will love as they can relate to loosing teeth. The illustrations are bright and colourful too.
Finally we have two new books from the GMC Publications 'Great Lives in Graphics' series. Cleopatra, and Anne Frank. I chose Anne Frank as it was the first book I read growing up that dealt with more 'grown up' themes, and the horrors of the concentration camps and the terrible life that Anne and her fellow Jewish people suffered through at the hands of the Nazis. I actually think that it is never too early to learn about the events that happened in the last century, and will be reading through this one with my children to kick start their knowledge, and to start conversations about how everyone is equal.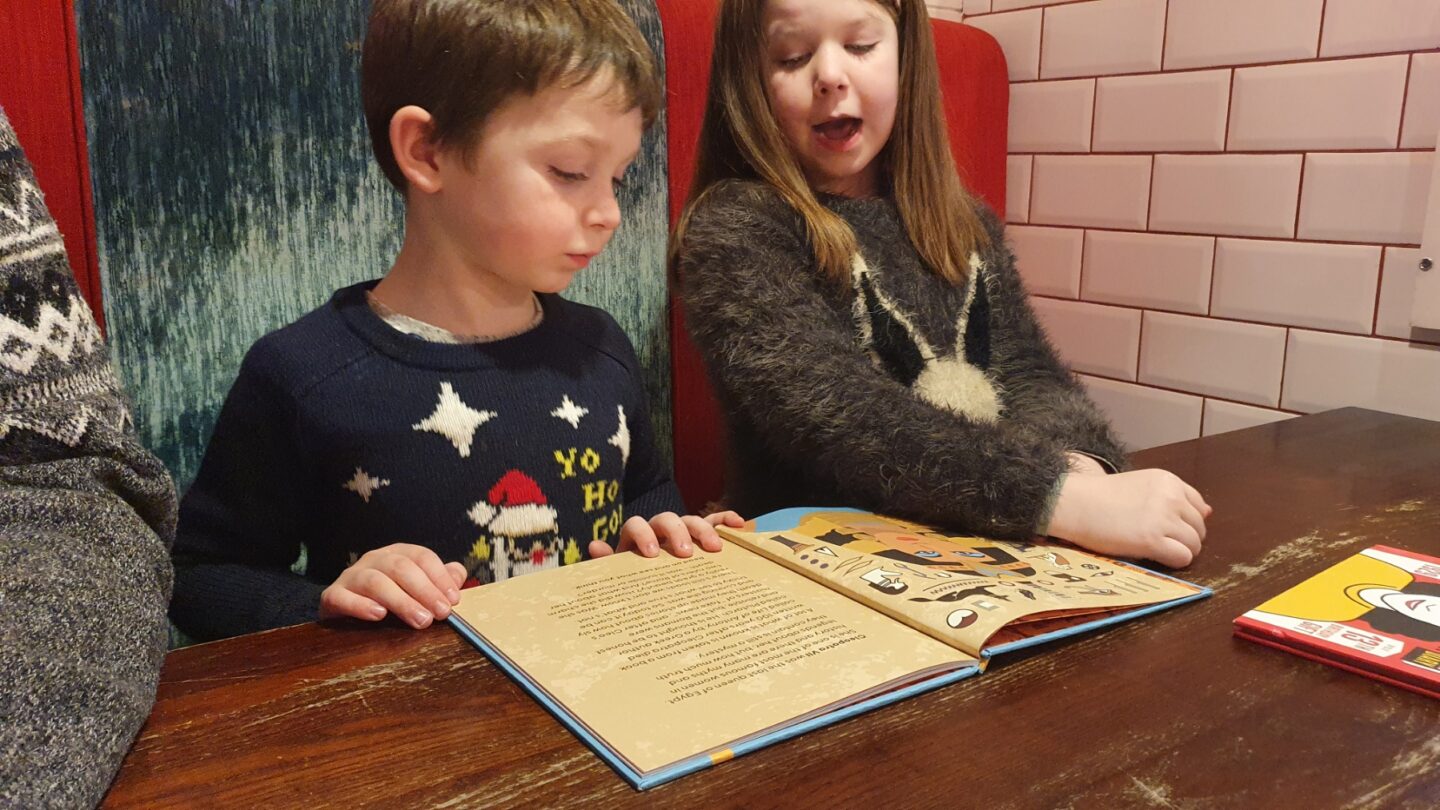 Arlo picked the Cleopatra volume as he is really into Egyptians, mummies and pyramids, so is always looking for more facts and information about his favourite subject. They're available at Amazon and other book shops, and you should watch this little video below too!