It's finally bluebell season! Last Saturday we took a late afternoon stroll around the bluebells in Angmering Park estate. It's always an a stunning sight to behold, and each year they never fail to amaze me with their colours, and Athena has a new dress and necklace that she was more than happy to show off!
Her dress is from La Coqueta, a Spanish company who make children's clothes up to age ten, in classic styles and patterns. They're proper little people clothes, with classic timeless designs and I love everything! There are no outrageous colours, naff characters or skimpy styles, instead you have subtle lace, frills and gorgeous fabrics to choose from.
Athena picked the Allamanda dress, which is lined Summer dress made from 100% cotton. A bib style bodice with gorgeous lace edged sleeves, finishing in a deep V at the back- absolutely perfect for warm weather! The material is a light blue with tiny white stars on, and the skirt is both gathered and has a frill, perfect for miss 'I want to be a ballerina' to twirl about in! But best of all is the lovely sash to tie into a bow at the back, it's just so pretty!
She's also the proud new owner of her very own 'grown up' necklace from Molly Brown London, it's a dainty silver star chain necklace, designed for children so it fits her petite neck perfectly, though it has adjustment loops so it can be worn longer (and guess what, it fits me on the longest setting so I might be borrowing it every once in a while! It took her a long time to settle on this necklace as the whole collection is so pretty, but she loves stars and said it matched her dress, and I think they look really good together!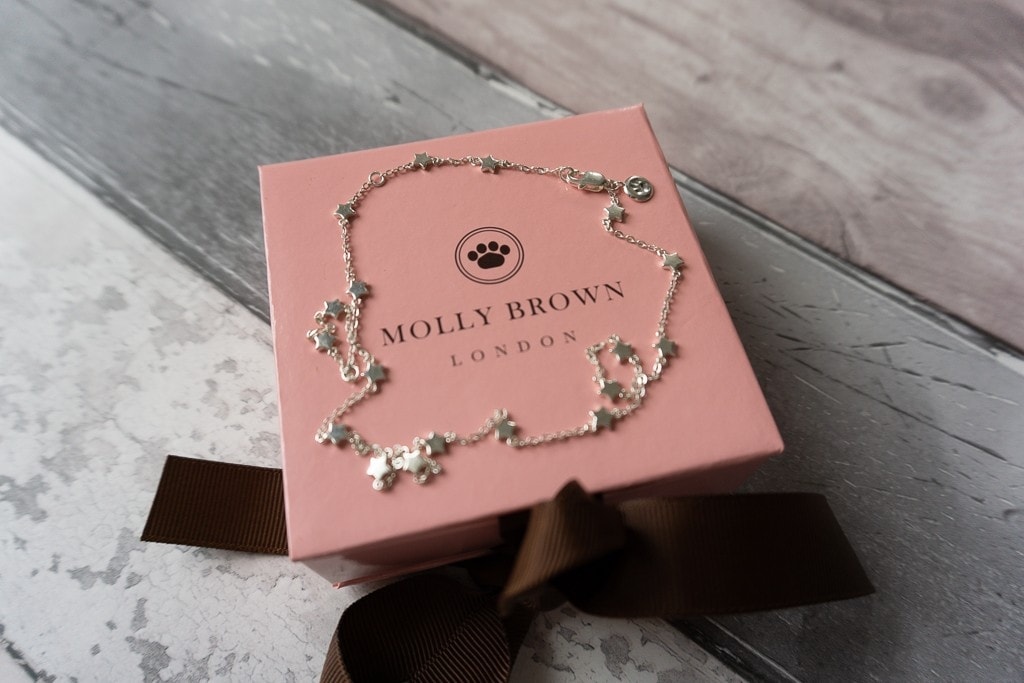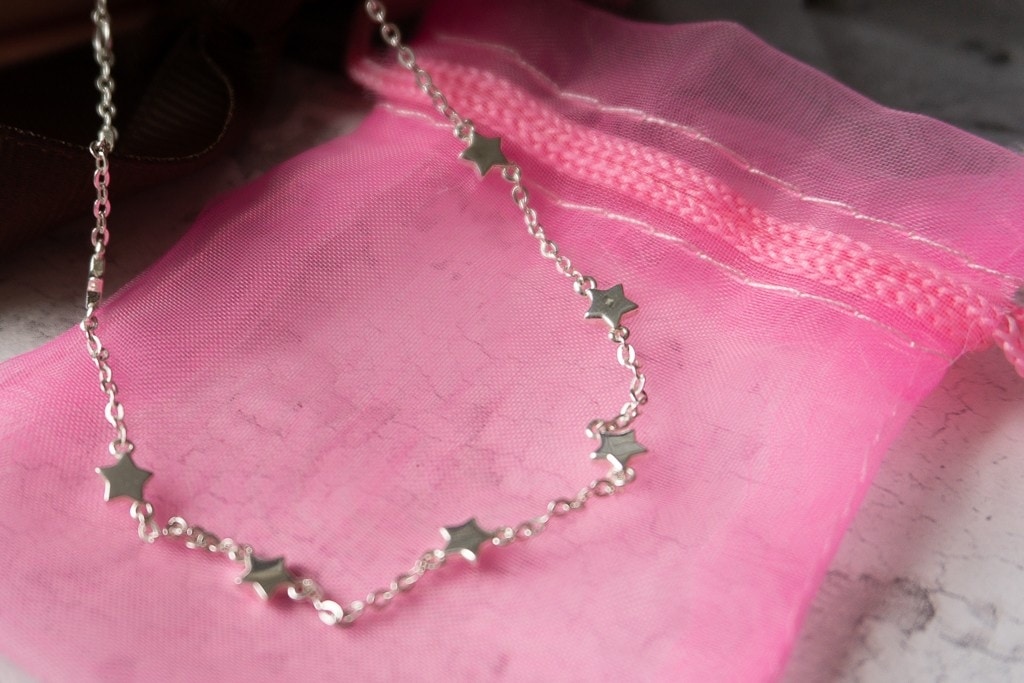 Her necklace arrived boxed in a gift bag, tied up with a ribbon, she was so excited to open it! They also do a range of necklaces that can be personalised, so would be great for birthdays, or christening and communions. As well as necklaces you could choose bracelets or earrings too, as well as a stunning range of birthstone jewellery.
Her sandals are from Bobux and I've got a proper review of those and some for Arlo too coming next week. Athena really wants this to be her birthday outfit in a couple of weeks, and I am inclined to agree!