Okay, I know it's not September anymore, in fact it hasn't been for a week now but I've been busy and a 'Me and Mine' post slipped my mind, and in fact slipped my mind throughout the month as we were so busy- this phone snap is the only complete family photo we managed to capture!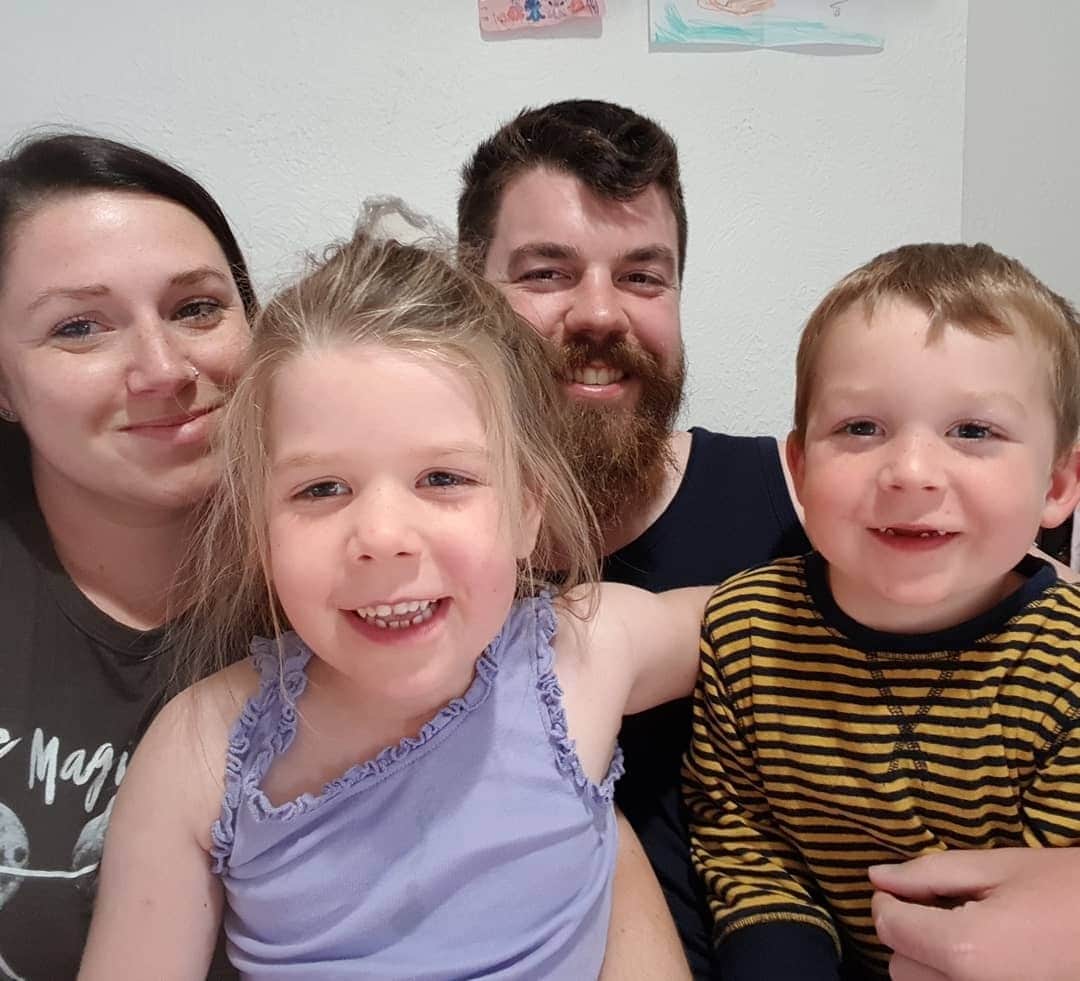 Sam has been busy teaching people to drive, I have been busy getting on top of my workload after the summer holidays and the kids have been busy settling back into their school/preschool routine. For more of what I've loved this month there is a
Scrapbook Loves post
with what we've been reading, watching etc!